Share Everything plans arriving June 28 on Verizon, unlimited talk and text plus 2GB data for $100 a month
99+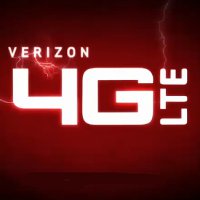 The carrier will offer the shared plan with a monthly access fee of $40 for a smartphone ($30 for a feature phone) that includes unlimited calls and texts, and
extra $60 for 2GB of data
, which could be shared with up to 10 devices. Each additional device has a different access tariff such as a $10 fee for a tablet and a $20 fee for a hotspot, and adds 2GB of data more to share. So for a smartphone plus tablet to jointly use 4GB of data you'd splurge $120 a month, but won't pay overages if you reach the limit on one device, and still have some data left for the other.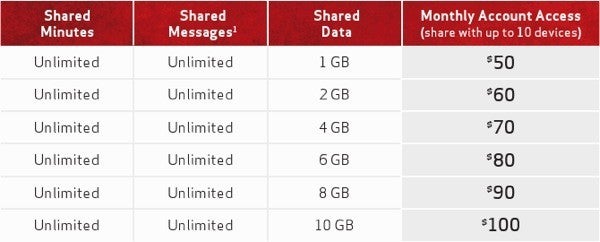 Currently the cheap tariff is $30 for 2GB plus $40 for a limited 450 minutes voice plan. If you want to match the new shared plans offer, however, you will have to pay another $20 for unlimited texts. Then just to connect a tablet to this plan you now pay another $30 a month for yet a different 2GB plan, which again amounts to $120 per month in total, just like in the new shared data plan. If you only use one smartphone, though, 2GB will now cost you $100 instead of $70 a month, so the extra $30 can be chalked off as a charge for the unlimited talk and text perk.
Verizon's Chief Marketing Officer Tami Erwin said research showed that customers use on average 1-2GB of data per month on their mobile device, hence hinting the reasons for the 2GB allowance. She commented on the new shared data plan:
What I'm doing is giving you the flexibility to share the data you've paid for. Customers who are using more than one device will very quickly see the value in this. This is really intended to drive growth. My expectation is it doesn't change our margins.
The thing is that current subscribers will be able to keep their existing plans, but any new subscriptions will be on the shared data prices, starting June 28, regardless if they plan to only use one device. Unlimited talk and text is a nice perk, but given that data usage is ballooning for the sake of voice and texting, we'll be curious to see whether Verizon's stock price goes up today.