Verizon CFO says shared data plans coming this summer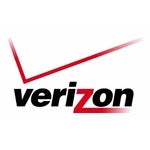 For quite a while we've known that shared data plans are coming soon to the two largest carriers in the U.S.; we've seen
executives comment
on it,
screen shots
showing how
far along
the process is, and
we've analyzed
why the big carriers are probably willing to make some good deals on shared data in the short term to benefit their bottom line in the long run.
This is a case where there's clearly too much smoke for their not to be a fire, and now we have a more concrete timeline to go on, for Verizon at elast. After this morning's
financial report
, Fran Shammo, Verizon's Chief Financial Officer confirmed to investors that the shared data plans will launch "this summer". Given that companies tend to take these times frames literally (remember when the original Droid X got its "summer" Froyo update on
September 21st
?) we can most likely expect to see the new plans roll out sometime between late June and late September.
Among the biggest initial beneficiaries of shared data plans are likely to be families that want to add smartphones, and to power users who would like a cell-connected tablet or other secondary device without having to pay for a separate data plan.
Of course the carriers will ultimately be the biggest winners, as it will help encourage more tiered data use, and help them move more tablets and other connected devices that so far have placed a distant second in sales to Wi-Fi variants.
source:
TechCrunch
via
Endgadet