Separate volume controls, quick settings menu coming to Windows Phone 8?
40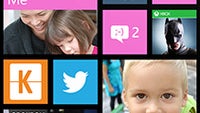 The way volume controls work in Windows Phone haven't changed much since the platform's debut. Basically, there's a single volume setting that applies throughout the entire system and to all installed apps – an inconvenient solution, as many WP users would agree.
But according to rumors, Microsoft may change things a bit with the launch of the GDR3 update. Once the new software is out, Windows Phone 8 may finally get separate volume controls for the ringer and other media playing in any app.
The same source also hints at a Quick Settings menu of some kind being readied for Windows Phone 8, supposedly meant to debut with the very same GDR 3 release. Its design, however, has yet to be finalized, so we're not sure what the said menu might look like.