Did you know about the existence of selfie sticks for smartphones?
26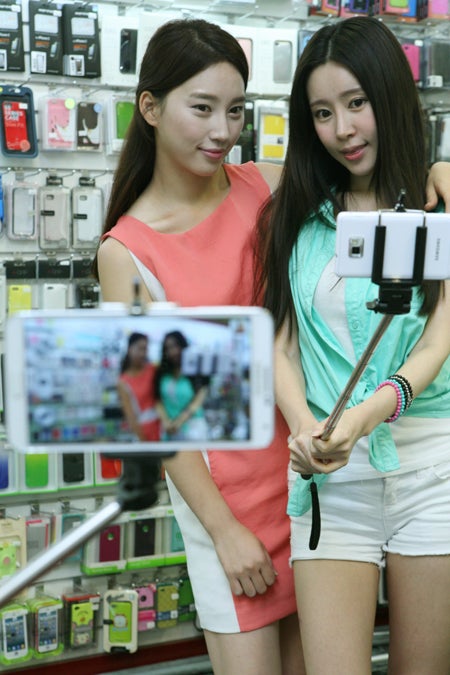 Now that
the selfie phones are definitely here to stay
(even Microsoft is seemingly getting ready to introduce
a selfie-centric Lumia
), we thought that you may want to know about an accessory that was especially made to aid people who frequently take selfies with their smartphones.
Called selfie sticks, these accessories seem to be hugely popular in Korea, Japan, and other Asian countries. Basically, these are extendable
arms
that let you place your phone in a cradle - thus allowing you to take selfies from a greater distance. This way, you can capture more of what's in the background. Or, if you're taking a group selfie, you can make sure that everyone appears in your photo. That
famous Oscar selfie
from earlier this year would have certainly been better with a selfie stick.
If you want to buy a selfie stick, a simple search on Amazon will return quite a few models - apparently starting at about $6 a piece. Selfie sticks come in various colors, and you can use them with an iPhone, an Android phone, or pretty much any other smartphone.
image via:
The Korea Times