Secure tablet in the works from Blackphone
17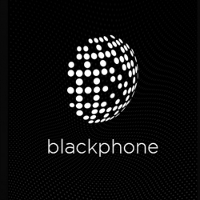 The gang behind the secure Blackphone handset is prepping a secure tablet, according to a report from CNBC. The tablet will be a high-end model powered by the proprietary PrivatOS, which is a forked version of Android used on the company's phones. CNBC talked to Jon Callas, who is the CTO of Silent Circle, one of the companies behind the Blackphone. The
latter was launched in January offering users secure calls, texts and video chats
. A "Wi-Fi manager" prevents your phone from being tracked, and an ad-blocker prevents targeted pop-up ads from reaching your browser.
Besides the expectations of a high price, the Blackphone tablet, like the phone, will not offer the Google Play Store. While the lack of the Google services might hurt sales, many current and potential Blackphone customers consider Google services to be one of the largest collectors of data in the industry. Callas said that Blackphone will soon announce the addition of one of the major app stores, and users will be able to install apps like Facebook. But making data-collecting apps available would eliminate the security benefits of using a Blackphone handset or tablet.
"The first challenge is whether it would have a big distribution and sell to enough consumers. The second challenge is brand awareness and the third challenge is whether consumers would want to pay extra for that extra security."-Neil Mawston, mobile analyst, Strategy Analytics.
Callas did not reveal a launch date, or pricing for the tablet. With Apple and Samsung controlling a large percentage of the tablet market, Blackphone is going to have trouble making headway with a new tablet. It might, however, be able to grab sales from those who need to have a secure tablet.
source:
CNBC
via
SlashGear