Search wars: Google may pay Samsung $3.5 billion in license fees
31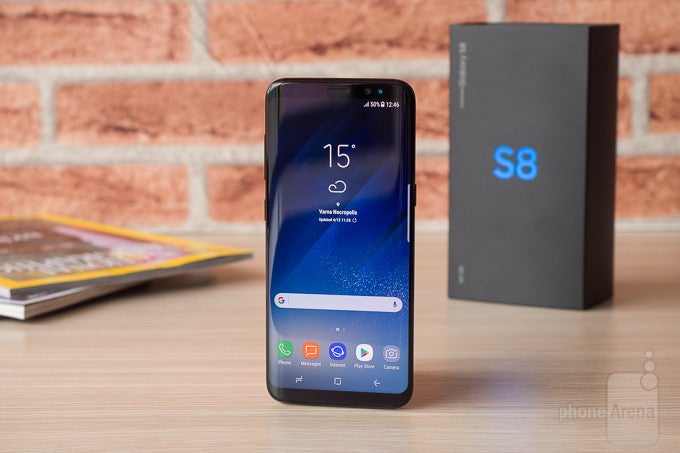 Google is on a licensing renewal spree, and Korean analysts today are chiming in that it may be on the hook for up to $3.5 billion in fees paid to Samsung for carrying its search engine as default, and featuring it prominently on its phones. One look at our
Galaxy S8
photo above will tell you why - the Google search bar sits right smack in the middle of the home screen, and there are millions of Samsung phones out there that do the same.
Needless to say, Google hopes to recoup the investment by its ad earnings from its stock search and browsing apps Samsung has preinstalled on its phones, so it might be a win-win scenario. In any case, these vast licensing amounts prove once again how important search and ad revenue from mobile have become in the span of just a few short years.
It became clear a few days ago that Google might be
paying no less than $3 billion to Apple
to remain the stock go-to search tool on the iPhones and iPads. This sum is reportedly three times higher than what Google paid in 2014 to renew its licensing deal with Apple, so Samsung may have looked at these negotiations results and said "hold my beer," in an effort to extract an even greater sum from Google.
Samsung sells more handsets than everyone, so being present on its handsets as a default search engine may be proving paramount for Google's ad revenues, hence the hefty up to $3.5 billion licensing fees it may be shelling out to Samsung this year alone.