Seagate unveils a tiny 500 GB drive for tablets: mucho storage for less
18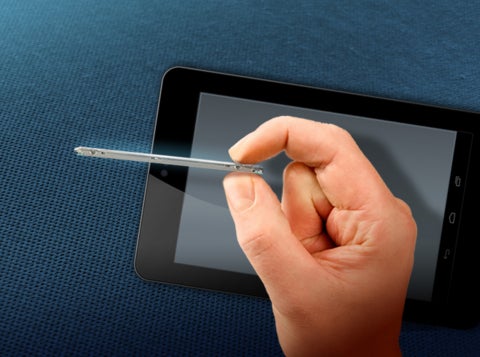 Seagate is addressing the challenges of limited mobile device storage head-on, first with the 1 TB Wireless Plus, now taking the wraps off a 500 GB hard drive built for incorporating into tablets.
The Ultra Mobile HDD is just 5mm thin, which makes it suitable for even the slimmest tablets like the
Xperia Z
. In that record slender waistline, the company managed to fit the hard drive, and wrap it in a shock-absorbing chassis, complete with
motion
sensors and thermal monitoring for preventing damages during falls or prolonged usage.
Seagate's Dynamic Data Driver software takes care of the other obstacle before installing regular HDDs in tablets - power consumption. The Ultra Mobile HDD demand when coupled with 8 GB of internal memory is equal to that of a 64 GB flash storage, claims Seagate, and the read/write performance equal to that of 16 GB flash storage, all for a lower cost, and with 7x the larger storage capacity.
Sounds like a winning combination for Windows 8 tablets like the slim and light
Sony Vaio Tap 11
, for example, whose 64 GB of storage are surely not going to be enough to install serious legacy apps, despite that the system supports them. The Ultra Mobile HDD also weighs just three ounces, so OEMs are bound to take notice of this announcement.