Screenshots show new 'ChatV2' UI for Snapchat, video and audio calling features also on the way?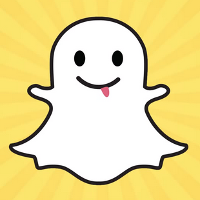 Like it or not, with hundreds of millions of users, Snapchat is a big deal. According to some reports, the app has seen quite the growth in video views in the past year, and is closing in on Facebook. What started out as a platform for ephemeral messaging is quickly gaining momentum in mobile video, and is now a force to be reckoned with. That in mind, a new set of features, including audio and video calling, makes perfect sense.
The screenshot below come courtesy of the makers of Snapprefs—a highly customized Snapchat module for root Android users with
Xposed framework
—who stumbled upon some intriguing code already part of the official app. Their findings give strong indication that the Snapchat team is working on a revamped 'ChatV2' interface, which will include a number of improvements and new features, including the aforementioned video and audio calling. This would put Snapchat onto a collision course with other big names out there already, including Viber and Skype, for example.
The new calling features will also come supplemented by some interface goodies, like watching/listening indicators, so you'll know when the other side is getting your—hopefully appropriate—messages. Last, but certainly not least, the developers noticed that Stickers will be added to the chat interface. Rival messaging apps like LINE have made a fortune selling these, and Snapchat management is likely well aware of that.
Technically, none of these changes are as of yet confirmed, but given how fleshed out they are, it's more than a little likely that Snapchat developers are hard at work. Time will tell. Meanwhile, check out the screenshots below.
Thanks to Snapprefs developers Mészáros Marcell, Piotr Brzozowski, Jani Andsten