Have you applied a screen protector on your iPhone XS Max?
16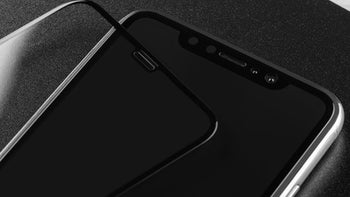 Did you know that
replacing a broken screen
on your new iPhone
XS
and
XS Max
will set you back $279 and $329, respectively? These tags are now more than what Apple used to charge for replacing the screens on its previous iPhones, even the
X
that also carries an OLED display, so if you know you can't be bothered caring for your phone, better slap a screen protector, be it glass or simply film.
Apple said at the new iPhones' announcement that it is using its most durable glass ever for both the screen cover layer, and for the body itself, and
drop tests
are increasingly confirming those claims. While the iPhone XS and XS Max prove harder nuts to crack than their predecessors, their screens will still shatter from everyday encounters with the pavement.
That's why we wanted to ask you if you are living on the edge with your new iPhone XS Max carried as its creator intended, or you have put at least a film protector on its display, if not a tempered glass one.
Recommended Stories