Saying goodbye to AirPort as Apple closes its wireless router division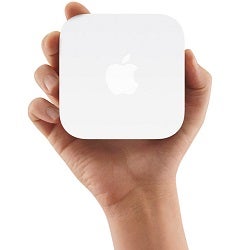 When you think of Apple, what products come to mind first? The iPhone, iPad,
Apple Watch
, iMac, and MacBook are probably the most common, but those items are far from the only gadgets that Apple creates. Since 1999, Apple has been creating AirPort routers. The company's very first base station launched that same year, and Apple has continuously released new products and updates to that hardware line. However, according to a new report, it looks like Apple is finally calling it quits with the wireless router game - and, consequently, the AirPort line as we know it.
This report comes by way of
Bloomberg
who has an anonymous source within Apple that claims engineers who were working on the AirPort line has been officially moved to work on the Apple TV and other products. As disappointing as this may come to some of you who have been fans of the AirPort line, it doesn't come as too much of a surprise when looking at how Apple has been handling AirPort over the past few years.
The current line of AirPort products includes the AirPort Extreme, AirPort Express, and Time Capsule. The AirPort Express has yet to be updated from last-gen 802.11n Wi-Fi technology, and while the Time Capsule and AirPort Extreme were updated to 802.11ac, that's the last refresh the products have seen since they got the upgrade back in 2013. Top all of this off with the fact that Apple stopped selling both the AirPort Extreme and Time Capsule from their US stores back in May, and it becomes quite clear to see that the AirPort legacy is officially on its way out the door for good.
Apple has now left both the monitor and router market.
Routers aren't the only venture that Apple's looking to get out of though. Just a few weeks ago, the company announced that they would officially be leaving the monitor business and wouldn't be updating either the Thunderbolt or Cinema Display products that currently exist either. It's disappointing news for the select fans still enjoy these gadgets, but it's a telling sign of Apple's plans for the future. iPhone, iPad, Apple Watch, Macs, and Apple TV look to be the way of the future for the company. Older gadgets may be getting the ax, but all that does is allow Apple to focus more of the gadgets that it feels will be the most beneficial to them in the long haul.