Say what now? Samsung gunning for record operating profit in 2017
23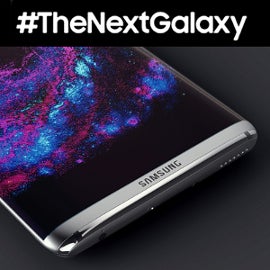 Samsung is reportedly strategizing how to reach a veritable milestone next year, gunning to achieve record operating profits for the fiscal 2017. All business divisions are allegedly having meets this week, and hammering out the master plan to get there.
Back in 2013, when Samsung was riding on the wings of the
Galaxy S4
, the company achieved $31 billion in operating profits - its highest ever - and will try to break the record next year, or at the very least surpass the $25 billion mark.
This is not hubris though - the feat is certainly achievable, barring unforeseen circumstances like the
Note 7's demise
, which prevented Samsung from breaking the $25 billion profit barrier in 2016 as well. The company may get additional boost next year also from the rising price of semiconductors and displays, as well as the stronger dollar that helps its exports.
The
100 million-strong OLED display order from Apple
will certainly contribute positively to the bottom line as well, so wishing for record profits next year is not something out of whack for Samsung. A lot is undoubtedly riding on the success of the
Galaxy S8
, too, so we'd wager to guess that the company isn't taking any chances when it comes to the phone's specs and quality control, which might explain the rumors that the phone may be
released later in the spring
than usual.