Allo, Goodbye; Google to shut its smart messaging app in March 2019
15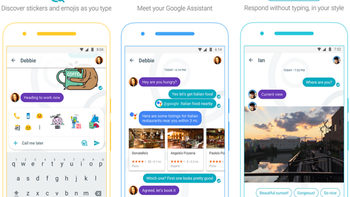 Back in April, Google said that it was no longer throwing money at its smart messaging app Allo. Now, the company has announced that it will be shutting Allo down in March, 2019.
A support page posted by Google
explains how Allo users can back up their conversation history. Google says that it was able to learn a lot from Allo, especially when it comes to machine learning. Many of the new features using machine learning have been added to Google's Messages app.
Google's Anil Sabharwal, the Vice President of Chrome, Comms and Photos for the company, has said that Allo never "achieved the level of traction that we'd hoped for."
According to 9to5Google
, Allo users have complained about various bugs including the inability of the app to deliver messages. For a "smart" messaging app, that problem alone is enough for it to lose users.
Google is moving the Allo team over to its Messages app as the company focuses on improving SMS. While
Hangouts Chat and Hangouts Meet will be the landing point for the migration of Hangouts users
once that app is closed, both are really designed for enterprise use. As a result, Google will continue to work on its successful Duo video chat app, and push Messages for texting. Messages will also be the home for Chat, a protocol for Rich Communications Services (RCS) that will eventually replace SMS. RCS uses a data connection, not a cell connection, and will be able to alert you in real time when someone is replying to your message. You will also be able to know with certainty if the recipient of a message you sent has read it.
Recommended Stories