Saudi regulators exploring what it will take to shut WhatsApp down
15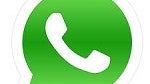 In the early part of June,
we conveyed the news that regulators in Saudi Arabia had banned the use of Viber
, a communication and chat application similar to Skype, with few specific details as to why and what laws were being enforced.
Earlier in the year, the Saudi government sent warnings to Viber, Skype and WhatsApp demanding that the providers set up local servers in order to observe user activity. At the time, all three were given a week to comply and Viber was the first to get the hook.
Shutting down WhatsApp and Skype would be a far more disruptive undertaking due to their size and popularity. Now, the Saudi Communication and Information Technology Commission (CITC) is in discussions with Saudi Telecom (STC), Mobily and Zain, the country's three main carriers to see what technical issues would be involved in disconnecting WhatsApp's services.
Abdullah Al-Darrab, the head of the CITC noted that the Saudi government has been in discussions with WhatsApp "and other similar communications platforms," but that progress has been slow. He also said that it was "highly likely" that WhatsApp will be blocked before Ramadan, which begins on July 9th this year.
source:
Al Arabiya