Sapphire glass might not be ready for prime time
74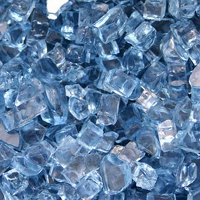 Four times harder than regular glass, phone manufacturers have been talking about using sapphire glass as a replacement for Gorilla Glass, on a smartphone's display. But some manufacturers say that the time is not right for such a switch. Sure, to scratch sapphire glass, you would need a diamond, or some other material that rates a "10" on the hardness scale. Gorilla Glass is ranked as a "7" on the test. But there is more to look at besides a material's resistance to scratching. The pricing of a material is also important.
While sapphire glass is very expensive, Apple does use the material to cover the camera on the iPhone. On the
Apple iPhone 5s
, sapphire glass protects the fingerprint scanner that is embedded in the home button for Touch ID. With the scanner, the tiniest scratch can affect the results, which is why Apple has resorted to employing the material on the feature. But thus far, Apple has limited its use of sapphire glass to small pieces of the material.
Sapphire glass can be currently found on some luxury handsets, but the cost of the material is preventing it from being more widely used. Consider that the price of a large phone display made of Gorilla Glass is estimated to cost $3. A sapphire glass display of the same size would probably run about $30. LG took a look at using sapphire glass, and rejected the idea, because of the cost of obtaining the material.
"The cost and supply aren't where we'd like them to be for sapphire to be practical just yet. Sapphire's durability and scratch-resistance are certainly attractive, but Gorilla Glass isn't going to be displaced anytime soon."-Ken Hong, Global Communications Director, LG
And despite some
recent videos claiming to show
how unbreakable the alleged sapphire glass front panel of the iPhone 6 is
, a representative from a major handset manufacturer says that
the larger the size of a sapphire screen, the more brittle it is
. And outside of Apple, no manufacturer will be able to procure a large enough supply of the stuff to not worry about inventory disruptions.
Thus, for now, Corning Gorilla Glass remains the material of choice for most smartphone displays. As for Apple and the iPhone, we will have to wait until the phone is unveiled, most likely in September, to see if the gang in Cupertino decides to make the switch to sapphire. If they do, it most likely will be Apple bearing the brunt of the additional cost of the material.
"The sapphire is too hard to withstand bending. It's easier to break during drop tests when the size of sapphire increases."-Anonymous representative from a major phone manufacturer
source:
Engadget