Samsung's upcoming Galaxy Note 5 gets rendered with cases from Ulak
24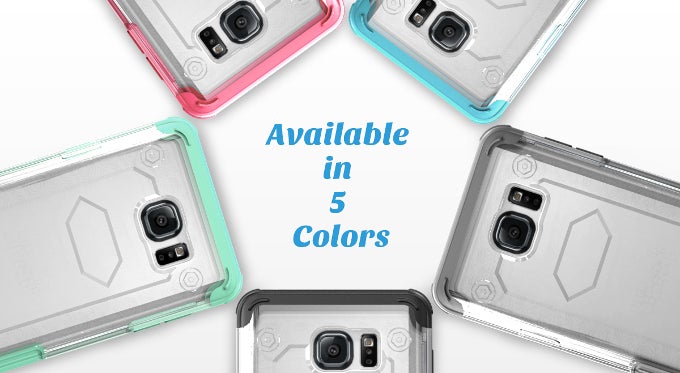 This story is sponsored by Ulak. PhoneArena's opinions in this article have not been affected in any way!

If there's one thing that we've come to be completely sure of, it's that the purchase of a new smartphone is, in the majority of cases, followed by a purchase of... well, a protective case. You don't have to take our word for it,
nor that of your fellow PhoneArena readers
— you can just look around you next time you're out and about.
It is for this reason that we're certain that in the aftermath of August 13th, when Samsung is expected to announce the Galaxy Note 5, a collective rush for accessory makers' web stores will be recorded. One maker you may come across is Ulak,
whose unique Lumenair cases for the iPhone 6 we've already reviewed
. As you've glanced already, Ulak's Note 5 portfolio is ready for action, and yes — the Lumenair line is also available, so let's start with it first.

Ulak's Lumenair line
As those of you who are familiar with the aforementioned product line will know, Ulak Lumenair cases are about melding together protection with a rather unique light show effect when a call comes through. To achieve that, Ulak has embedded light-diffusing pipes all over the surface of the case (available in 5 colors), which will transport the signal from the LED flash throughout when you get a call. To round off the $14.99 package, Ulak has also used special, glow-in-the-dark silicone for the bumper so you can finding your device at night is made easier.

Ulak's Clear Slim range
If you're instead looking for something a bit more affordable, ordinary, and especially unencumbered in terms of design, Ulak's $9.99 Clear Slim line of cases for the Note 5 may pique your fancy. As the name suggests, these are all about providing protection whilst standing out of the way of you admiring your new beastie. To help with the former, Ulak has included four raised corners on the back of the case, along with a raised bevel up front, all of which help keep your device as far away from the action as possible, with the added benefit of keeping both surfaces scratch-free.

Ulak's Nutcandy and Knox Armor series
Finally, Ulak's Nutcandy and Knox Armor lines will appeal to the hardcore fans of case protection, though the former series were thought from the ground up to blend ruggedness with compactness, so little excess bulk (just 0.12 inches extra), whilst retaining perks such as shock-resistant rubber corners and raised front bevel. The $12.99 Knox Armor range, on the other hand, with a hard, polycarbonate shell and flexible TPU inner core, along with a shock-resistant exterior bumper, is your heavy-duty choice.
With just hours left between now and the August 13th Samsung Unpacked event, it won't be long before we know for sure if casemakers like Ulak really had the real thing under wraps all along. And sure, the rumor mill
has
been working overtime suggesting that they do, but we still wouldn't want to drop our guard just yet.