Samsung's rollable display phone takes shape in a patent
12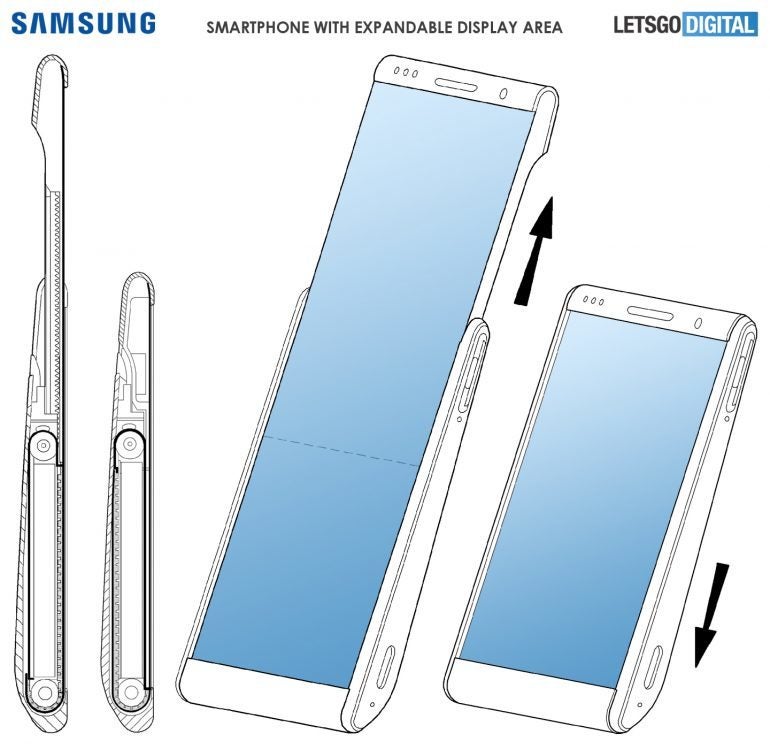 If you thought that Samsung will be done and dusted with wacky designs when it finally releases the
Galaxy Fold
to the general public, you'd be sorely mistaken. A new patent filing has been discovered by LetsGoDigital, and a few renders based on it are showing one of the crazier designs in recent memory, the patent universe notwithstanding.
We know for a fact that manufacturers are thinking about and have been experimenting with rollable flexible OLED displays for a while now, and Samsung may have found the perfect application for one.
It has patented a device with a display that tucks into the bottom of the phone, and unrolls up with a sliding mechanism when a larger screen real estate is needed. This ingenious creation solves a few disadvantages of phones like the Galaxy Fold, namely the thicker body when closed, and the need for a secondary display on the outside.
Needless to say, it might also create its own set of issues - remember the
Galaxy Fold or Mate X crease
in the middle? We shudder to think how a rollable display may wrinkle down to over time.
Check out the patent schematics below, and tell us what you think about such a design. The only question left to answer is if the mechanism is belt or chain driven, and how frequent of an oil change will be needed.