Samsung's new Gear 2 smartwatch runs on an Exynos chip, Gear Fit uses super-low-power Cortex-M4 chip
4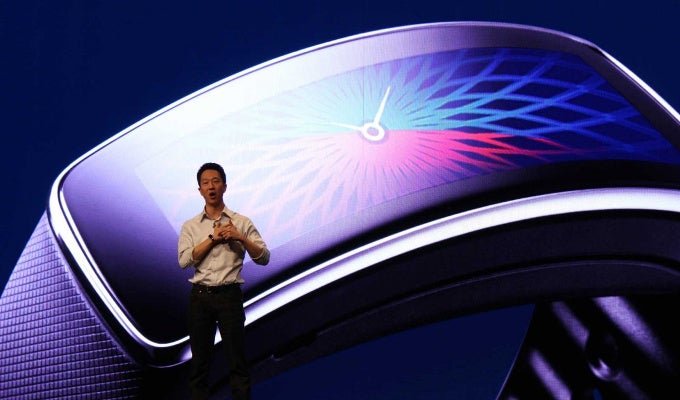 Samsung unveiled new smart wearables
with sleeker design and stylish looks at MWC, but you can't expect a top-notch Snapdragon chip on such a device, so what is it that makes them tick? Samsung released three new devices at MWC: the Gear 2 and Gear 2 Neo smartwatch, and the Gear Fit, a device that stands on the border between smartwatches and fitness trackers.
First, the Gear 2 and Gear 2 Neo are revealed to run on an
Exynos 3250
chip with a dual-core processor running at up to 1GHz. This is a dedicated Samsung-made chip, developed specifically for use on low-power devices like smartwatches. In comparison, in the original Gear, Samsung had to downlock the processor to 800MHz in order to achieve reasonable battery performance, but now, as the Korean giant adopts its own Tizen operating system in lieu of Android, the processor can run at its nominal value.
Next, the Gear Fit. With its curved display, extremely light body, this is a device that has received probably the warmest welcome of all recent wearables, but interestingly, under the hood, it's powered by a rather modest ST-Microelectronics chip. SamMobile learned that it is based on the
STM32F439
chip, a Cortex-M4-based solution that is more of a microcontroller than a full-fledged processor. At a maximum supported clock of 180MHz, this chip is far less powerful, but in exchange for this, it consumes such a staggeringly low amount of power that it allows the Gear Fit to last up to 5 days on a single charge.
You can explore the technical details of the chips in the slideshow right below.
source:
SamMobile