Samsung's foundry allegedly asked Apple to pay 20% more for each processor it supplies
14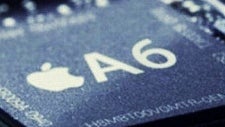 Samsung recently gave up on building a new chip foundry, allegedly due to
Apple seeking alternative suppliers for its processors, like TSMC
. While business ties with Apple might be diminishing due to the ongoing legal feud and direct competition between the two, there is one area where Cupertino can't do much as of right now - chip making - and Samsung is taking advantage of the situation while it lasts.
Sources of the Korean newspaper Chosun Ilbo are reporting that Samsung has recently hiked the price for production of Apple's AX line of processors, which are likely
made in its Austin, Texas foundry
, by 20%. The
iPhone 5 teardown
pegged its processor price at $17.5, but it's not clear whether that already reflects the price hike, or the price will be about $21 from now on. Either way, not a big deal, apparently, considering the $600+ Apple charges for the iPhone.
Apple was supposedly not very pleased with the idea, but in the end agreed to pay a few bucks more per mobile device for the silicon, which includes the
blazing fast chip in the iPad 4
. Samsung delivered 130 million processors to Apple last year, and is expected to reach 200 million this one, reflecting Apple's growing sales of phones and tablets.
The two company have a long term contract, which, however, is due to expire in 2014, and we'd imagine by that time Apple would have switched from Samsung's foundry for the most part. Thus, the Koreans are trying to milk their current monopoly, and compensate somewhat for the diminished screen orders, where its Mobile Display unit was mostly replaced as a supplier by LG, Japan Display Co. and Sharp.