Samsung's upcoming Galaxy J4+ is ditching the physical home button, FCC listing shows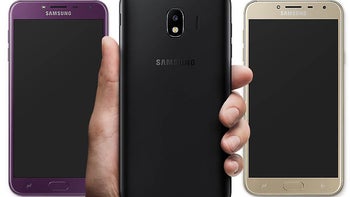 The Galaxy J4 has an outdated design by today's standards
Our trusty source of early information, the Federal Communications Commission, has again given us some interesting tidbits about an upcoming device. This time it's about the Samsung Galaxy J4+, a budget-oriented device with a bigger screen (and hopefully improved specs) than the current Galaxy J4. The listing isn't surprising, considering the J4+ and another model, J6+
received Bluetooth certification
earlier this month.
Sadly, per Samsung's request, most of the documents filled to the commission will be kept secret, but there's still something interesting left for us to see. One of the published documents contains three screenshots, taken from the device's menus, that reveal more than just the name of the smartphone.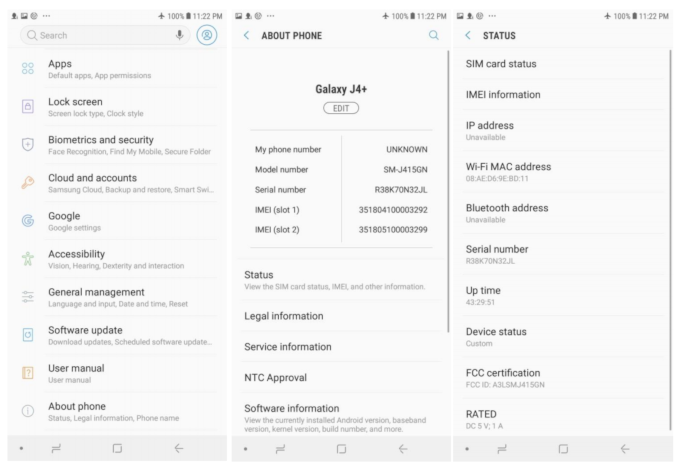 What grabs the attention first, are the software buttons on the bottom of the screenshots. This means that unlike its predecessor, the J4+ won't have any hardware navigation buttons. Don't worry though, this won't leave you with reduced screen real estate. The screenshots show another similarity between the J4+ and Samsung's more expensive phones, besides the same software buttons. It appears that the device is also getting a display with the same aspect ratio as the Galaxy S9 – 18.5:9. This will likely mean thinner bezels and significantly improved screen-to-body ratio, a welcomed feature in a budget phone.
Not surprising is that the J4+ will support two SIM cards, something its smaller brother does as well. Something interesting, however, can be found under the "Biometrics and security" menu: Face Recognition. Not a common feature on cheaper phones, but then again, we don't know the price at which this phone will hit the market. However, considering the J4's price tag (currently around $150 on Amazon), the bigger model shouldn't cost much.
There's currently no information about the release date, but with the FCC passed, it shouldn't be long before we see more of it, likely coming straight from Samsung.