Samsung's 2018 flagships will support ultra fast LTE speeds across the globe
16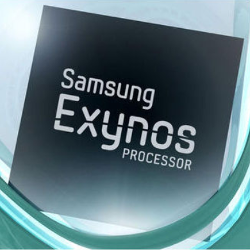 Many of you out there are probably aware of the fact that Samsung's flagships actually come in two distinct flavors: a U.S.-bound Snapdragon-powered one, and an international version with the company's in-house Exynos chipset instead. This has been happening for a while now, thanks to Qualcomm's strong grip on LTE patents stateside, and has often resulted in one version of the device being ever-so-slightly better than the other in certain use cases.
And we thought this might me the case with next year's
Galaxy S9
(or whatever it ends up being called), or at least in terms of LTE speeds potential, as Qualcomm announced its next-generation
X20 LTE modem
, which supports speeds up to a whopping 1.2 Gbps, and there's been some indication that it's going to make its way to the company's next high-end Snapdragon 845 chipset. Or in other words, Samsung seemed to be falling behind.
However, the South Korean giant has recently announced its own top-tier modem, capable of the same Category 18 speeds as its Qualcomm-produced counterpart. And since this is undoubtedly destined for the next top-tier Exynos chipset, this should be great news for non-U.S. Samsung fans, as it means there won't be feature disparity between models — at least when it comes to LTE speeds, that is.
But new technology aside, this won't really matter to the end consumer, as real-life performance will not be impacted much, if at all. That is, while potentially supporting higher speeds is fine, it also relies on carriers actually supplying them, which more often than not is quite a tall order.