Samsung working on a 4K '800ppi' phone screen, and 7th-gen AMOLED displays
39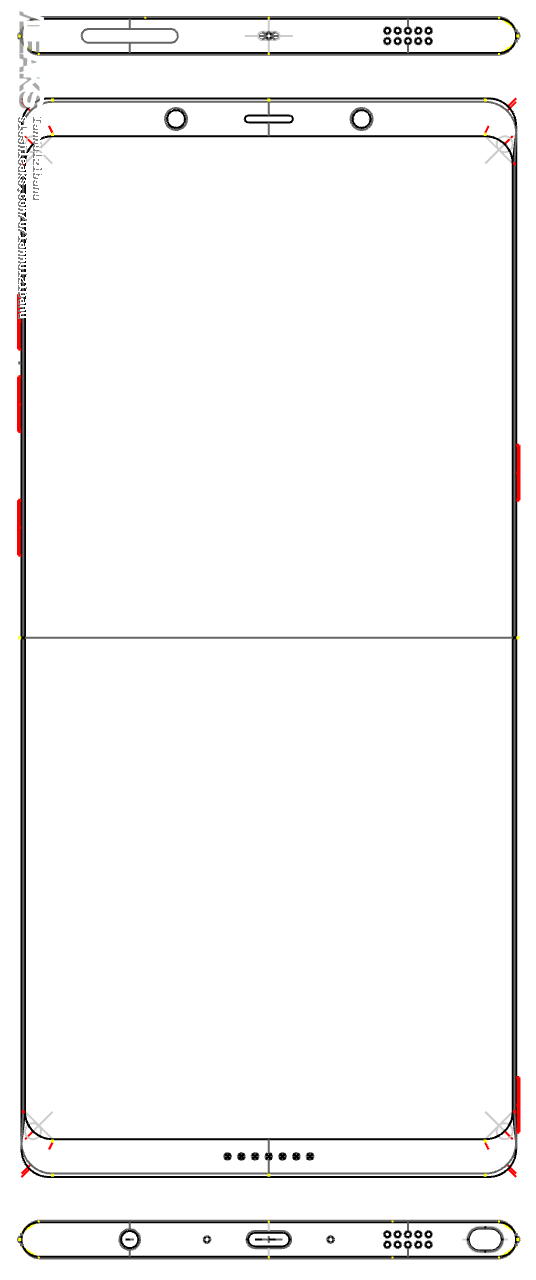 This alleged Note 8 schematic may actually depict a 4K display
Tucked neatly in the info that Samsung will be starting production of 7th generation AMOLED panels from Q2 next year, is this little nugget: "
Samsung Display has continued research to diversify its OLED portfolio to include foldable OLED, chip-on-plastic OLED and 800ppi high-resolution OLED
."
Well, we are not surprised that the 7th generation will be upon us next year, while every other OLED screen maker is
still tooling up for the 6th
, and with every new generation we get better panel quality, less power draw, and the like, but it's the other three things mentioned that piqued our interest. The foldable OLED is clear - that's for the elusive
Galaxy X
bendable phone that may or
may not be produced
in small test batches
later this year
to test market reaction. "
Chip-on-plastic
" is also another industry speak for flexible AMOLED displays with plastic, instead of glass substrates, similar to the curved displays of the
Galaxy S8
and S8+.
How about that "
800ppi high-resolution OLED
," though? This kind of pixel density isn't for TV screens or tablets, but rather smaller devices, like phones. A 5.5" display with 3840x2160 Ultra HD "4K" resolution would have exactly 801ppi pixel density, for instance, and it's not the first time Samsung is rumored to be
perfecting such a 4K screen
. Samsung was said to
equip the S8 with those
, but it went the route of
Infinity Display
, and we can't say that we are disappointed with the result.
The
Note 8
is rumored to arrive with a 4K panel, but if it is
indeed a 6.4" one, as speculated
, and Samsung wants to keep its new 18.5:9 ratio, the phablet might score a 4428 x 2160 resolution, with the on-screen buttons strip occupying a hundred pixels or so at the bottom. That would return "only" 770ppi, though, not 800, but it's in the ballpark, so VR aficionados might be inclined to give it a pass.
After all, so far only Sony has phones with 4K displays in its "Premium" line, so if Samsung pulls this off, it would be a cause for significant bragging rights, and
battery life nightmares
.