Apple hogging OLED display supplies for future iPhones? No problem, say Huawei and Oppo, we'll make our own panels
17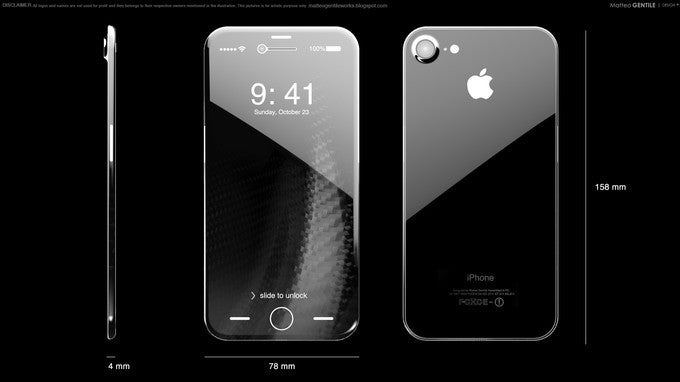 OLED iPhone 8 concept image by Matteo Gentile
Apple often sits on the sidelines regarding a new and unproven technology, and when it matures enough, it decides that it's good enough to be applied on a grand scale. Case in point is the OLED screen tech, and grand scale in Apple's case might mean that
up to 70 million such panels
might be needed for a
premium iPhone 8 model
with curved display next year.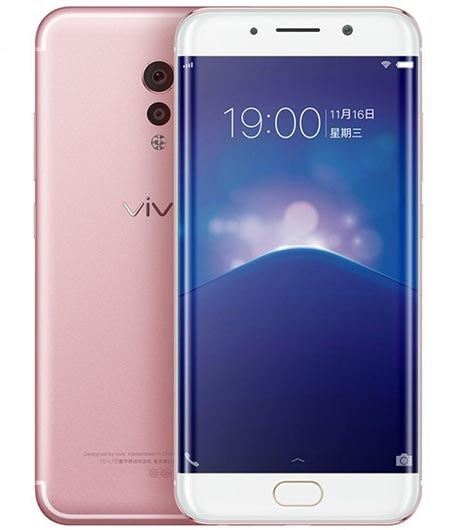 The iPhone/S7 edge mashup Vivo Xplay 6 sports curved screen, dual camera, Snapdragon 820 and 6 GB RAM
Samsung has allegedly signed on a deal with Apple for
up to 100 million panels
already, and it is the
globe's chief supplier of small-size OLEDs
, so there will barely be anything to spare for a third maker, after Samsung and Apple are done outfitting their flagships with such screens in 2017.
That duopoly, however, is not the only one that uses OLED screens in their phones. The
Vivo Xplay 6
that was just announced, for instance, is equipped with a 5.7" Dual edge display of the type that Samsung used for the
Note 7
, as you can see in the image on the right.
That is why a group of Chinese phone makers - actually, the ones that currently
hold the most market share
in China - are teaming up to form a consortium and scale up production of OLED displays from sources other than Samsung or Apple suppliers, tip supply chain sources:


Since Apple's next-generation products including tablets and smartphones may use AMOLED panels, demand from 2018-2020 is expected to stay strong which will limit other smartphone vendors from acquiring sufficient supply. This will cause their products to become less competitive in the market.


Oppo, Vivo, and Huawei, which collectively moved more than 70 million handsets last quarter, will be investing in Royole - an OLED screen maker you've probably never heard of - to ramp up its production significantly in the next year or two, and are also exploring other independent options.
That has to be a lot of ramping up, given that those options are said to be able to produce only a hundred thousand panels monthly, but when there is a will, there is a way. The Chinese makers aren't really concerned about 2017, as Apple is expected to have only one OLED iPhone model then, but rather for the 2018-2020 period, when it is likely to hog all extra supply while
trying to diversify from Samsung
to other partners in OLED making like
Sharp
or
JDI
.