Samsung won't launch the Galaxy S7 in the second half of this year
35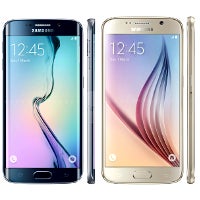 There have been numerous, speculative reports that
Samsung could launch
the
Galaxy Note 5
prior to its normal early-September IFA slot, in a move that, it has been claimed, will help to mitigate the threat of Apple's next iPhone. Very recently, it was suggested that
a flagship Galaxy S7
might break from its Mobile World Congress bracket and instead make its way to market later on this year. Even though such a claim seemed far-fetched at best, a source from within Samsung has put paid to the rumors, adding that the next 'S' model will coincide with MWC as always.
What precisely Samsung has in store for its next fleet of handsets cannot be verified. But having seen how many units of the iPhone Apple managed to shift following last year's release of the iPhone 6 and 6 Plus, Sammy is very aware of the threat from Cupertino. The S6 and S6 edge have launched to generally solid reviews, but the market moves at a quick pace, and with Apple and Samsung's flagship releases being at opposite ends of the calendar, the upcoming Galaxy Note 5 will have a fair amount pressure on its shoulders.
From what we've gathered so far, the fifth incarnation of the Galaxy Note will include
a string of top-notch features
, as one would expect. It seems we'll get at display of at least a 2K resolution (possibly 4K, if we're thinking ambitiously), an S6-esque design, and a large battery. There'll be a beefy processor, probably one of the Exynos 7422 variety, along USB Type-C connectivity, and some impressive camera tech on the front and the back.
As for the Galaxy S7, it'd be silly to delve into what may or may not be included, because it's simply too early. The thought of Samsung pulling a Sony and releasing two flagships in a year was exciting, but it's not going to happen, with a Samsung marketing team member telling MobileBurn:
The company remains committed to launching products in pre-determined launch windows, which includes the S series.
Samsung will be hoping that the Note 5, along with the likes of the much-hyped
Galaxy A8
, can take the fight to Apple and its other rivals. But the Korean company doesn't have an irrational fear of the iPhone, so don't expect any of its major smartphones to drop earlier than billed.
Thoughts?