Samsung wins court case in Japan against Apple
9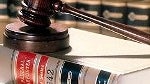 On Tuesday, the Intellectual Property High Court in Tokyo upheld a lower court ruling that Samsung
did not
infringe on Apple's patents relating to synchronizing music and video data. Back in August, the
Tokyo District Court rejected Apple's claim
that Samsung's Galaxy devices illegally used the patent designed to transfer media between phones with the judge commenting that "
It's hard to believe the products belong to the range of technologies of the claimant
." Today's ruling rejects Apple's request that the High Court reverse the August decision.
"We welcome the court's decision, which reaffirmed our long-held position that our products do not infringe Apple's intellectual property. For decades, we have heavily invested in pioneering the development of technological innovations in the mobile industry, which have been constantly reflected in our products. We will continue to take all necessary measures to ensure the availability of our highly innovative products to consumers in Japan."
-Samsung
Last week,
the Tokyo District Court ruled that Samsung had infringed on Apple's patent for the bounce back scroll
that takes place after a device user scrolls through the bottom of a document. Samsung has since replaced the effect on its phones with a blue line. During the first quarter of the year, Apple had a 40% share of the Japanese smartphone market while Samsung was not among the top 5 manufacturers in the country.
source:
Bloomberg