Samsung will sue Apple immediately if it releases an LTE device, allegedly partnering with Microsoft to cut dependency on Android
99+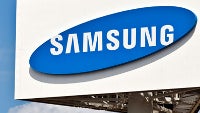 Samsung's recent loss in court might have triggered some interesting processes inside the company pushing it to
develop closer ties with Microsoft to cut its dependency on Android
. Additionally, Samsung is developing a deeper relationship with carriers in developing new technologies that will keep it away from Apple patent claims, according to Korea Times.
Samsung has allegedly entered talks with the biggest US carriers including Verizon Wireless to modify existing smartphone design.
"Samsung has been in talks with major U.S. carriers to jointly develop modified design technology. This will be effective, though we can't unveil more details for the time being,"
a Samsung telecoms division official said.
Samsung is gearing up all forces to fight back Apple's patent claims. Samsung Electronics Chairman Lee Kun-hee has appointed to Vice Chairman Choi Gee-sung to oversee the legal case.
Ultimately, the whole Apple legal case might turn out to be a test for the Chairman Lee.
"The chairman calmed down and slightly closed his eyes after he was briefed. But he didn't say anything further,"
another executive reported how Samsung's top executive handled the situation. Everything we've seen so far speaks clearly that Korean was bitter and surprised with the decision.
Samsung confirmed it will sue Apple immediately if it releases an LTE device.
This seems directed squarely at the new iPhone as currently the iPad does sell with LTE on board. Obviously, this legal case is just a start of a huge change, not the end of anything.
source:
Korea Times
Recommended Stories