Samsung wants to replace Apple as a customer with upstart Chinese smartphone producers
12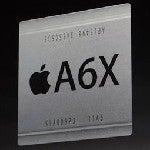 Just as inside every box of Cracker Jack there is a prize, inside every Apple iPhone is a
Samsung produced chip
. But as you know from reading PhoneArena daily, Samsung and Apple aren't exactly BFFs. At a time when
Samsung is increasing capacity at facilities that produce chips
like the plant in Austin, Texas,
Apple is looking to distance itself
from the Korean based manufacturer. So what is Sammy going to do with all of that extra chip making capacity?
30%
next year and by
80%
by 2017.
As mentioned, Woo is looking to Chinese smartphone manufacturers to replace Apple's business. Meanwhile,
Meizu's MX
smartphone uses Samsung's Exynos quad-core processor and Lenovo's K860 also has an Exynos processor under the hood. The problem for Samsung is that it is still dependent on sales to Apple and the use of its Exynos line for the
Samsung Galaxy S III
and other high-end Samsung models.
One area where Samsung might buy its way into is
baseband
, which works with the radios in a mobile device. Woo said that the company is looking for possible acquisitions in this area and considers it an important area. Qualcomm is the current market leader with 50% market share. Woo adds that Samsung is not interested in trying to crack the desktop or server market controlled by Intel. Woo said, "
For the time being, our focus will pretty much be on enhancing our AP offering, especially for high-end mobile devices
."
"(We) should diversify our customer base and are making such efforts already, adding some Chinese customers...We see emerging players who have potential to grow in smartphones and we will continue to make efforts to supply them with our chips...Baseband is a very important segment, but we don't have it. Given its importance, we're reviewing various options."-Stephen Woo, president, Samsung's System LSI business
Earlier on Thursday,
Samsung introduced its new 8 core Exynos 5 Octa processor
. While 4 cores do the heavy lifting, the remaining 4 handle light housekeeping to conserve battery life.
source:
Reuters