Report says that Apple is replacing Samsung with Unimicron to produce Ax chips
30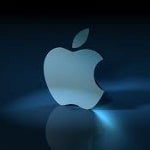 arch rival Samsung
for its ARM related chips. Samsung had produced the line, like the current A6X, from an in-house design developed by Apple. The latter is now allegedly turning to Unimicron Technology Corporation to manufacture the Ax chips. Apple and Samsung have been fighting each other in court with the latest battle involving the
Korean based firm's request for a sales ban in the U.S and Europe
for the Apple iPhone and Apple iPad over Apple's use of Samsung patents without a license. The problem is that these are standards-essential patents and if Apple and Samsung cannot agree on a licensing fee, the court will decide the price.
You know that Apple wouldn't let Unimicron make important parts for its most important devices without passing a test. As a result, the company did produce, on a smaller scale, the basic ARM foundation for Apple's processor known as the "chip scale package". According to
China Times
, Unimicron will increase production for Apple once its new production facility is opened.
Apple is also giving TSMC the assignment of producing some of its Ax chips. Ther Ax processors are currently made by Samsung at a factory in Austin that
Samsung is expanding
. In the meantime, Apple has moved away from obtaining batteries and panels for the Apple iPad from Samsung.
source:
Electronista