Samsung tops Apple in smartphone revenue for Q1
33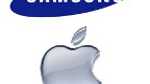 When it comes to profiting from smartphone sales, Apple remains on top. But look further up the P/L sheet to revenue and you'll find that for Q1, Samsung brought in more
smartphone related revenue
than Apple did. The Korean based Samsung took in $23.62 billion from smartphone sales from January through March. That was a gain of $952 million from the fourth quarter of 2012, when Apple overtook Samsung in revenue. Apple's top line showed iPhone sales of $22.95 billion for Q1, a drop of $7.71 billion sequentially. The change in position was attributed to heavy demand for Samsung's LTE enabled top-shelf models.
With $3.64 billion in first quarter smartphone sales, Nokia was third, followed by LG's $2.95 billion in smartphone revenue. LG was helped during the period, by strong sales of the
LG Optimus G
.
When it comes to operating income ratio, Apple is on top. This is a quick and dirty way to see which company is making the most money for each dollar of revenue. Apple's ratio was 31% followed by the 21.8% earned by Samsung.
source:
YonhapNewsAgency
via
BGR