Samsung to supply 80% of iPhone and iPad processors by 2016
44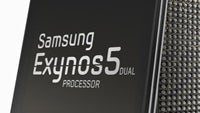 The Korea Times reports that Samsung and Apple - bitter rivals and excellent partners - have reached an agreement for application processor production for upcoming iPhone and iPad models. Samsung is said to once again become the leading supplier of processors for Apple, tasked with producing 80% of the total processor supply in 2016. The remainder will be handled by the trusty Taiwan Semiconductor Manufacturing Company.
As usual, Apple will keep designing its A-series processor, while Samsung and TSMC will play the manufacturing part. According to internal sources, Samsung's partnership with GlobalFoundries has enabled the company to "cut off capacity risk" and fulfill the large order from Apple. In addition, the partnership enabled Samsung to manufacture customized chips by employing 14-nanometer FinFET processing technology. TSMC will rely on 16-nanometer FinFET technology. Samsung's production process is technically better in regards to efficiency and energy economy, but the end product should be of equal quality between the two.
In addition, Samsung is expected to secure more chip orders from industry heavyweights such as Qualcomm, NVIDIA, and Sony. Once again, the partnership with GlobalFoundries is at play here - an industry official explained that corporate clients were "reluctant" to enlist Sammy for chips other than memory modules, but the partnership will "allow Samsung to win more orders to fabricate customized chips". The company's logic chip arm expects to "bolster its profits" next year, which sounds reasonably reasonable. Reportedly, the deal is worth "billions of dollars".
source:
The Korea Times
via
G For Games