Samsung to name Heathrow's Terminal 5 after the Galaxy S5 for a fortnight
12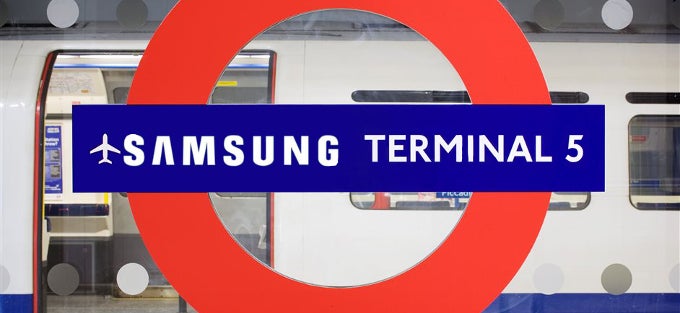 Imagine that you are not suffering from airsickness and hop on a plane to London. Chances are that your flight will be bound for Heathrow's Terminal 5, which is the largest free-standing structure in the UK and the busiest airport terminal in the country, but believe it or not, you may actually arrive at Terminal Samsung Galaxy S5 in the following weeks. Hold on a second... what on earth?
Yes, you got that right! As a part of an upcoming marketing campaign, Samsung is naming Heathrow's largest passenger terminal after its current flagship smartphone. Thus, instead at Terminal 5, passengers will depart from and arrive at Terminal Samsung Galaxy S5. All adjacent areas of the airport building, as well as all drop-off locations, gate rooms, and lounges, will feature a panoply of signs and some 172 digital screens that will promote the dust- and water-resistant Galaxy S5. Most of these signs will also urge visitors of the terminal to stop by the Dixons Travel stores across the building and test Samsung's flagship themselves.
"We are always looking for ways to maximise brand impact and this activity is testament to that. The partnership with Heathrow Airport and JCDecaux Airport was a one-off opportunity to push the boundaries like no other brand has been allowed to do before,"
stated the VP of Samsung UK's Corporate Marketing department, Russel Taylor.
This one-of-a-kind marketing stunt will commence on May 19 and will continue for two straight weeks. Samsung is the first company that Heathrow has ever allowed to rebrand its largest passenger terminal in such an extensive way. Previously, Nokia and several others have rented vast areas of the large building for advertising purposes, but the giant from the Far East, which is also responsible for the unusual #GALAXY11 ad campaign, is literally operating in a league of its own.
source:
Android Central
via
The Verge