Samsung to go all Infinity Display on its midrangers' design, too
10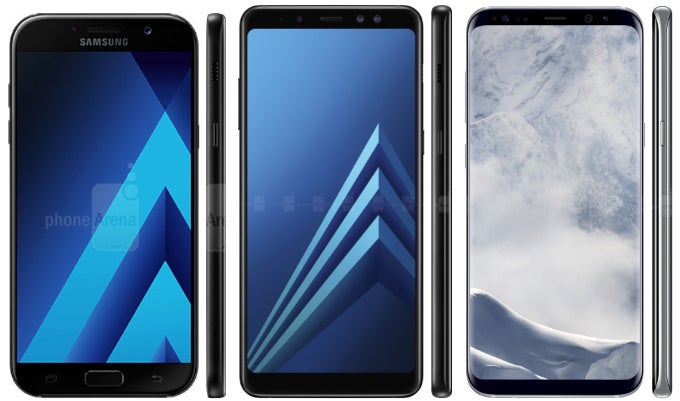 There's plenty of bezel-busting potential in Samsung's midrangers still
Korean media is abuzz today with reports that Samsung will use its flexible OLED display prowess to move the Infinity Display design which made a cameo on the Galaxy S8, down to the midrange (well, the
S8
is going to be upper midrange as soon as this week, but that's not the moral of the story).
The move is said to be in order to differentiate from those pesky Chinese makers that are eating Samsung's lunch on their home turf, and, increasingly, abroad as well. The move to Infinity Display, or slightly curved design with minimum bezels, would certainly give Samsung a leg up against all the flat crowd, and may justify the pricing of its midrangers that is typically above the Chinese competition.
Something is amiss in the whole story, though. While we don't doubt that Samsung will start using the Infinity Display concept for its midrangers going forward, while concocting something else for the flagship range next year, that's just par for the course in the smartphone industry. There could be more to it, though - if you remember recent reports that Apple has
cut the iPhone X orders by 40%
for this quarter, leaving Samsung with an
overcapacity of OLED displays
(it is the sole supplier of those for the X, and the initial contract was
for a 70 million units
, which will not materialize, it seems).
Thus, Samsung may be looking to shoot several birds with one stone - absorb its extra bendy panels capacity, differentiate its midrangers from the plebeian flat-screeners, and justify a heftier profit margin on those handset compared to the red menace from China that is otherwise hard to race to the pricing bottom. How do you feel about Infinity Display in the midrange?