Samsung to continue to use heat pipes for its flagships in 2018 despite the high price
89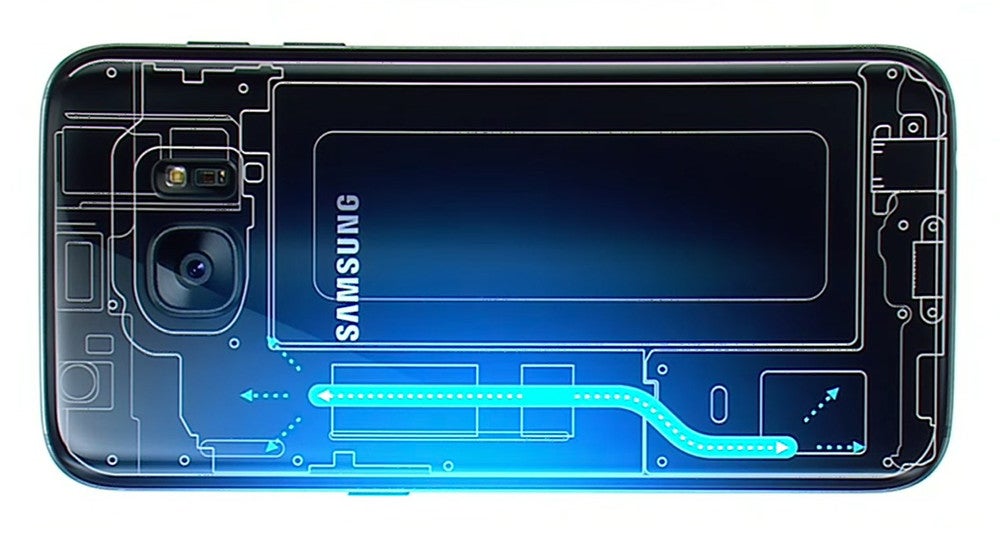 As smartphone companies continue to pack their products with more powerful components, there's a need for cooling solutions that would keep the handsets from overheating. In the last couple of years, many handset makers adopted cooling solutions, but only for their top-of-the-line products due to the high costs.
On the other hand, mid-range and entry-level smartphones don't really need a cooling system since they are not prone to overheating. Samsung is one of the first early adopters of a
cooling system based on heat pipes
.
It's the most used cooling system for smartphones and despite the fact that market rumors claimed Samsung may stop using them in 2018, sources from the supply chain claim the South Korean company will continue to use it in its upcoming flagships.
Many entities in the smartphone industries are now trying another thermal design that involves vapor chambers. The heat dissipation is much more efficient using this cooling solution, but the prices will be even higher if/when it will be ready for mass production.
On top of that, the size of vapor chambers is another drawback that might keep many smartphone vendors from adopting the new solution, which is why worldwide suppliers have been trying to reduce the thickness these products.
Unnamed sources claim vapor chambers might be ready to use in flagship smartphones in 2019, but that will highly depend on how small they'll be a year from now, and possibly how much they will cost.