Samsung to channel the "Voice of the Body" at media event today
5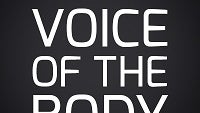 Samsung has been putting forth considerable effort touting the S Health features on its line of Galaxy smartphones, in particular, the new Galaxy S5 which also features a heartbeat sensor.
This year, we also saw Galaxy Gear 2 and Gear Fit join the line-up which connect to the Galaxy smartphones to tally activity data and even motivate you if you are out for a jog or on a bike ride.
S Health is not going anywhere soon on Samsung's devices and it looks like the company is getting ready to double-down on the health features currently available and maybe add a few angles to the mix. Dubbed "voice of the body," promoting the #VOTB and its Twitter account, @voiceofthebody, Samsung will be making some new announcements today related to its health monitoring initiatives.
We know that there will not be any new hardware introduced, so we will be listening closely to how the company will be steering its focus in the health space in general and how it will impact existing or upcoming apps and products. We will be at Samsung's "Voice of the Body" media event and share the news of what tricks Samsung has up its sleeve.