Samsung struggling to attract enterprise customers
9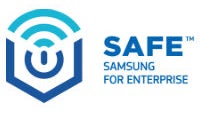 Samsung has the smartphone market covered pretty well, if you want to understate it a bit. The Korean company has a majority market share in most regions of the world, but that is only when talking about the consumer market. If you start looking at the enterprise market, Samsung is still struggling, despite recent additions like its Knox security suite specifically designed to attract enterprise customers.
We've heard recently that Samsung is looking to
bolster
its
software offerings
, and we assumed that meant consumer-facing software, but it might actually be more enterprise software that the company needs. According to
The Wall Street Journal
, the delays and bugs involved with Samsung Knox have annoyed potential enterprise customers, including the U.S. Defense Department. So, Samsung needs to work on building a better customer-service network for enterprises, and a more complete security platform for network managers.
The enterprise market has been open for competition with because of the tailspin that BlackBerry is in. Android and iOS have been taking up the slack, but no company is really dominating the market anymore. BlackBerry doesn't seem likely to make a comeback, and obviously Samsung would love to be the top name in enterprise, but there is a long way to go.