Samsung knows its software is weak, looks to improve through acquisition
44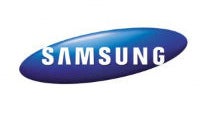 The only way to get better is to admit you have a problem. It looks like Samsung is ready to admit that it has a problem with software. The company feels confident in its hardware capabilities, but it wants some help to beef up its software offerings. One big part of that plan was to purchase Waze, but
Google won that bid
. But according to the Wall Street Journal, Samsung is still looking to make purchases.
It's not as though Samsung doesn't have software. It has a variety of apps; it has a platform, Tizen, that was built with the help of Intel; and, of course Samsung has its various content stores that it hopes will be able to help it break free of Google. And, that's really the issue. Samsung may be acceptable at software, but it is going up against companies that have made their names on software, like Google and Microsoft (and to an extent Apple, although Apple has split its time with hardware fairly evenly).
According to
WSJ
, Samsung's number one hope was to acquire Waze, but it still has a number of other Silicon Valley startups that it is vetting for potential acquisitions. Samsung is looking at a wide variety of companies in games, mobile search, social media and mapping-related services. A few companies that are mentioned to be in Samsung's sights are: Unity Technologies, a game platform developer; Green Throttle Games; Glympse, a location-sharing service; Rounds, a video chat developer; and, Everything.me, a mobile search company.
No word on if any deals are expected to come through soon, but Samsung obviously wants to get rid of its weakness in software. The fastest (and often cheapest) way to do that is through acquisition. So, we'll keep an eye out for any news on that front.