Samsung knows its software needs improvement, half of R&D now focused on that objective
45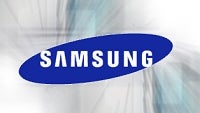 There are a lot of ways to tackle problems that people or companies come across. For the latter, often that solution involves money and a lot of it. Of course, it is not just the quantity of money, but what is done with it that can make the difference.
Samsung is a conglomerate. It makes clothing, chemicals, heavy equipment, large ships, all sorts of electronics and just about everything in between. Somewhere on that list is software. Samsung has a fairly comprehensive software set for its electronics.
One look at the TouchWiz experience on any recent Samsung Galaxy handset confirms this, but there are few that would say it is a perfect execution. Samsung knows this and is going to throw money at the problem – a lot of money.
Samsung spends roughly $12 billion per year on research and development. Samsung's vice chairman and CEO, Kwon Oh-hyun said that the company is not performing as well as it should in the software side of things. Kwon has further stated that half of the R&D workforce is now focused solely on software and that the effort is likely to grow even more in the future.
Kwon's commitment was communicated at Samsung's first analyst meeting in years. In addition to shuffling the headcount within the company around, Samsung is looking at continuing its strategy to acquire companies that will help it with "region specific" needs.
We hope that will also mean Samsung will also optimize the performance of TouchWiz since it can burden hardware that is not of the "flagship" status.
source:
The Verge