Samsung spent $401 million in smartphone marketing in 2012, Apple at $333 million
23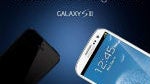 Sometimes, regardless of the product you're selling, advertising can take you quite a long way especially if you're going up against an established product. Samsung obviously understands this because it turns out the Korean company spent $401 million to market its Galaxy smartphones in 2012, which is more than any competitor, including Apple's iPhone advertising budget.
The report from ad research and consulting firm Kantar Media say that Samsung spent $401 million in advertising in the US last year, compared to "just" $333 million spent by Apple in US advertising for the iPhone. Overall, Kantar says that advertising expenditures in the telecom sector increased 4% year-over-year, up to $8.66 billion in 2012. And, most of that increase came from marketing for wireless phones.
Those are some pretty big numbers, but we'd like to see global numbers, or at least numbers for the entire mobile segment and not just smartphone campaigns. Unfortunately, those numbers usually come as part of annual reports released around August. As of last August, it had been reported that
Apple spent $933 million
on advertising in total for 2011, and was expected to cross the billion dollar mark for ads in 2012, and Microsoft had reported $1.6 billion in total marketing spending for its 2012 fiscal year (which ends in June).
It also makes us wonder what the numbers look like for other companies in the mobile market, like Verizon, AT&T, Motorola, HTC, Sony and the rest. Although, we will assume that the marketing budgets for other handset manufacturers pale in comparison to Samsung and Apple.