Samsung has big plans for India that should help fend off Xiaomi and others
13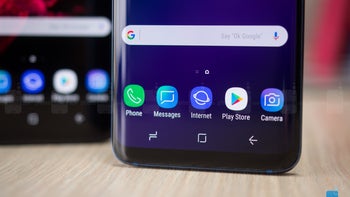 After seeing an overall
decline in smartphone shipments
in Q1 of 2018, Samsung has now confirmed it has plans to fend off the competition in one of its major growth markets, India.
Lately the South Korean giant has faced strong competition from the likes of
Xiaomi
in the growing market, where the title of number one manufacturer has been thrown around between the two brands in recent times. In light of this, Samsung's SVP Mohandeep Singh has said that Samsung now has "extremely aggressive plans" in its roadmap that should help guarantee its market lead.
In its current position, the company dominates the Indian flagship market but has faced growing competition from OnePlus, which recently saw its OnePlus 5T become
the best-selling flagship
in the country. Nevertheless, when it comes to the lower-end of the pricing spectrum, aggressive moves from the likes of Xiaomi and OPPO appear to be gradually pushing Samsung out of the equation, as previously seen in China. Because of this, Samsung's plans are expected to include a much more prominent Galaxy J and
Galaxy A lineup
which should help it stand out from the competition and compete with the pricing structure of competitors, thus avoiding a repeat of the China situation.
As part of this, the brand's Infinity Displays will become central to overall smartphone design. Furthermore, dual-camera setups and other flagship features, as seen on the
Galaxy A6 lineup
, are also expected to continue trickling down to budget devices. Lastly, in a bid to keep pricing relatively aggressive, the brand is expected to manufacture the majority of its devices in India in a bid to avoid extra taxes, thus allowing it to keep costs down.