Samsung shows off flexible solid state battery that can't burst in flames
42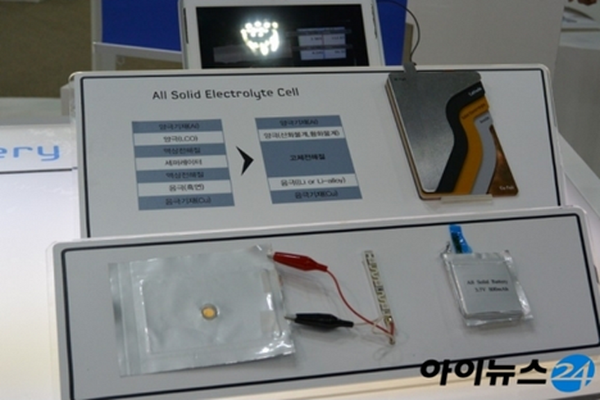 Korean media is reporting that Samsung is coming out with flexible batteries in its turn, after
LG announced its trifecta of curved, 'stepped' and flexible
ones.
Samsung's pieces, shown at the Korea Energy Show 2013, are also meant to be indestructible or in the case of batteries, non-flammable, since it is using non-liquid electrolyte for their production.
They can also twist and bend, and be stacked on top of each other for achieving higher energy densities. Prime candidates are, besides bendy smartphones like the
Galaxy Round
, also wearables, and anywhere you need a flexible battery that won't
burst in flames
under extreme conditions.