Samsung's latest patent details a self-healing oleophobic coating for smartphone displays
12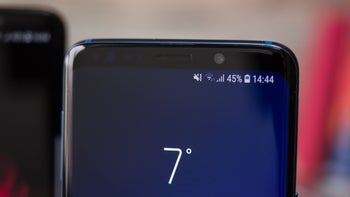 These days nearly every modern smartphone makes use of an oleophobic coating on top of the display glass. This not only provide a sleeker surface which in turn results in an added protection against scratches – the lack of friction helps objects just slide off the surface – but it also helps prevent fingerprint marks.
Despite the popularity of these coatings, though,
Samsung
is seemingly not content with the one that it currently uses and has now been granted a new patent related to a modified formula. This new development will allow the brand's next coating to self-heal when required. Thus, whenever applied on to a device's display, an added layer of protection against scratches will be provided. Also, due to the self-generating characteristics, the coating should also prevent fingerprints for longer periods of time. What does remain unclear at this point, though, is to which extent the coating can heal itself.
Currently, Samsung is yet to make an announcement in regards to when its new coating will make its way to devices. In fact, the company may actually never make use of the technology as, for now, it's simply a patent. However, with smartphone displays continuing to increase in size and Samsung's
foldable Galaxy F
also in the pipeline, the new self-healing coating may be exactly what the brand needs to keep its displays looking like brand-new for longer periods of time.