Samsung relocates 500 of its mobile software engineers to other departments of the company
29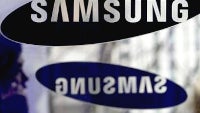 Samsung's shares are currently in their
lowest position for the last two years
, and one of the main reasons for this is Apple's recent foray into bigger-sized smartphones, which already broke a lot of records. The company also lowered its earnings expectations yesterday and it was almost clear that Samsung will undertake certain actions that will help it stand back on its feet.
One of the most recent internal company revamps that Samsung undertook was to relocate some 500 of its software engineers to other branches of the company – consumer electronics, TV, corporate software R&D, to name a few. The official reason for this is to
"strengthen the company's overall software prowess"
and to put greater emphasis on the
"Internet of Things industry"
, as well as further boost the
"synergies for the Tizen platform"
. This is surely a preparation against Apple's upcoming HomeKit framework, which is Cupertino's connected home solution.
This shift in engineer power means that Samsung will probably have fewer experts to work on its mobile software, TouchWiz, which is often being criticized as one of the weakest aspects of the company's devices. The Tizen platform itself also might get affected. Samsung is
yet to release a Tizen-powered device
on the global market, as the
Samsung Z
, the first one with the platform aboard, has been launched in select regions only.
We don't know how many employees remain in the mobile software department exactly, but it seems that Samsung had 40,506 experts at its disposal back in 2013. Hopefully, this internal change of heart will affect neither TouchWiz nor the Tizen platform in a negative way.
source:
The Wall Street Journal