Samsung receives a patent for a phone that docks to power a tablet
69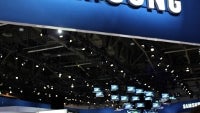 Based on a patent received by Samsung, it looks like the Korean manufacturer is ready to take on ASUS in the niche market for phones that dock to power a tablet. One difference between the
ASUS Padfone
and the device in the Samsung patent filing is in the shape of the product. The ASUS Padfone is a standalone smartphone that
connects to a dock on a screen
to turn that screen into a tablet. Samsung's device doesn't resemble a smartphone as much as the sides broaden out toward the top of the device to form the letter "T".
With this design, Samsung is able to allow its smartphone to be more easily dockable with the receptacle on the back of its tablet/screen. The design makes it look like the slate is a stand-alone tablet and only the user will know that it is actually being powered by a smartphone.
Originally filled in the first quarter of 2012 in Korea and the following quarter in the U.S., Samsung was awarded patent
D685,774
for "
Terminal for wireless communication
". Will Samsung challenge ASUS with a smartphone that can dock to a screen to power a tablet? It certainly seems that way.
Considering the recent speculation that Samsung, like Apple, has lost its mojo
, it could be that Samsung is hoping that something like this will boost sales.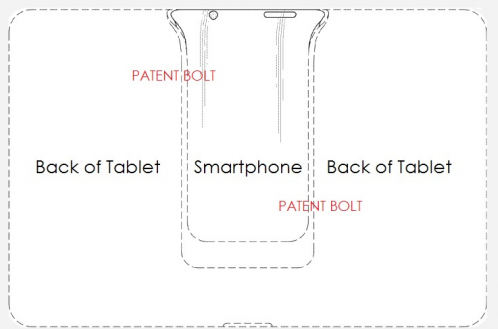 Samsung has received a patent for a dockable smartphone that will power a tablet
source:
ZDNetKorea
(translated),
PatentBolt
via
SlashGear