Samsung really, really, really wants you to have a Gear VR, as free giveaway returns (and for more phones)
30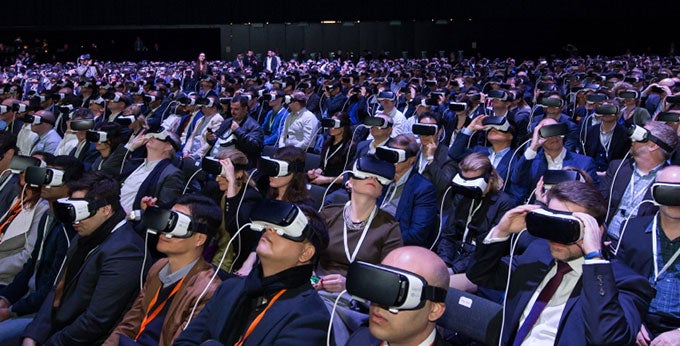 Samsung knows well and good just how important market share is when you're in the business of mobile technology, and it's not about to let the VR revolution arrive without making sure that it's got a seat at the head of the table. That's led to some
serious efforts to promote its Gear VR hardware
, either by
slashing prices on the headset
or simply
giving it away for free with new phone purchases
. First we saw one of those freebie offers land with the launch of the Galaxy S7 and Galaxy S7, and now Samsung's latest is sharing the love with a bunch of other Galaxy flagships, expanding its Gear VR giveaway to include some of last year's heavyweights.
Beginning today and running through June 19, shoppers who pick up a new Galaxy S6, Galaxy S6 edge, Galaxy Note 5, Galaxy S6 edge+, and yes – even this year's Galaxy S7 or Galaxy S7 edge – will score themselves a free Gear VR viewer.
This particular deal is only available to smartphone users in the US (sorry, international crowd), and new owners only have until the end of the month (or when supplies run out) to visit Samsung's registration site and claim their Gear VR.
At this point, should Samsung just forget about pretending it's interested in selling the Gear VR at all, and give the headset away for free to anyone who's interested? Sometimes it feels like we're not too far off already.
With rumors of new Gear VR hardware coming soon to support future USB Type-C Samsung Galaxy phones, to say nothing of this fall's arrival of Daydream with Android N, it might make sense for Samsung to offload as much of this existing Gear VR stock while it can.
source:
Samsung
via
Engadget
Recommended Stories