Samsung Gear VR price drops to just $80
13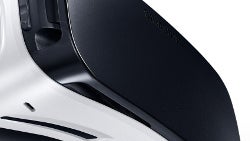 While there are very affordable virtual reality headsets for phones out there, it is the Samsung Gear VR that aims to bring together a full virtual reality package: a comfortable and well thought out design, truly immersive experience and custom and easy-to-use interface for phones.
Now, the Samsung Gear VR has also gotten a neat price cut: you can get the virtual reality goggles for just $80, down from its official $100 price.
Let us remind you that Samsung first released the Gear VR headset in an edition tailor made for the Galaxy S6, and then there was another edition for the Galaxy Note 5. Those early version not only worked with a single Samsung model, but also carried a steep $200 price.
Samsung also gave away the newest version of the Gear VR that works across multiple Samsung smartphones for free with new Galaxy S7 and S7 Edge purchases. If you haven't grabbed one from those promos, the new $80 price is the best way to get started with virtual reality on your phone. Hit the link right below to get a Gear VR at that low price on eBay.