Samsung purchases SmartThings for $200 million, plans on keeping it independent
5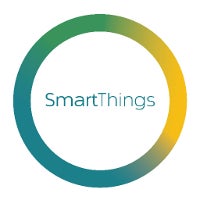 Samsung took a big step toward being able to sell its smartphones as the way to control a smart house. The manufacturer purchased SmartThings for $200 million. The company produces devices that can be controlled using apps installed on a smartphone. Imagine controlling the lights and locks in your home by tapping on certain buttons on your phone. You should be able to spook burglars casing your house, by remotely turning on or off the lights inside or outside your home.
Samsung plans on keeping SmartThings open, thus allowing developers and producers of hardware to write software, and produce devices for the platform. Samsung rival Apple will also be offering a similar technology for a connected home
with the launch of HomeKit
. The latter will be featured on iOS 8, and will allow iPhone users to turn on or off smart home devices using their handset. With HomeKit on the way with the release of iOS 8 in October, Samsung had no choice but to keep pace.
Back in July, we told you about
a rumor that SmartThings might have been acquired by Samsung for $200 million
. Now, it seems that both sides have agreed to the deal. Samsung plans on keeping SmartThings independent, which explains why it will remain an open platform. And the more connected people's homes become to their handsets, the more smartphones will be in demand.
"We will continue to run SmartThings the way we always have: by embracing our community of customers, developers, and device makers and championing the creation of the leading open platform for the smart home. Our growing team will remain fully intact and will relocate to a new headquarters in Palo Alto, CA. In short: SmartThings will remain SmartThings."-Alex Hawkinson, CEO, SmartThings
source:
SmartThings
via
AppleInsider