Samsung phones account for nearly two thirds of all Android phones, research says
46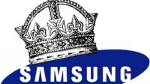 Day in and day out, if there's one thing that's turned into a kind of a constant, it's the fact that all your bases are belong to... Samsung. Or well, some 63.3%, which is kind of the same thing. These numbers come courtesy of the latest research from Localytics, and there's certainly more of interest to be seen.
Dragging on the first first finding, it's interesting to note that even the combined might of well-known players, such as HTC, LG, Sony and Motorola can't light a candle against the South Korean juggernaut, as these account for less than 25%. As Localytics comments, Sammy is ruining the competition by a ratio of nearly 2 to 1, when pitted against the entirety of its Android rivals.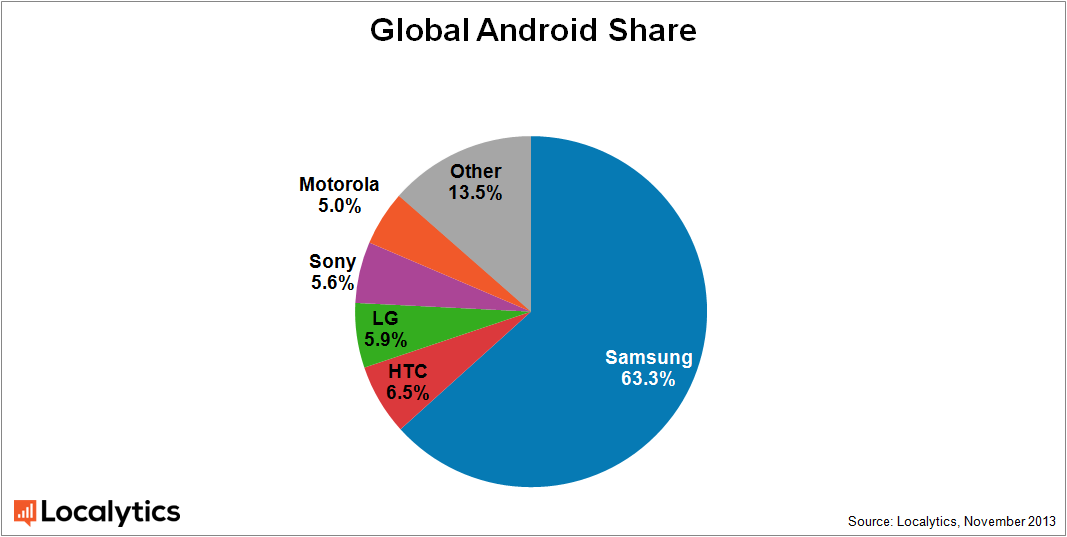 But, wait, it gets better (or worse, depending on where you stand). According to the study, among the top ten best-selling Android devices, eight are made by... yes, you guessed it, Samsung. The consumer electronics giant's Galaxy S line of smartphones has taken a firm grip of the smartphone market, and its three latest models are the most popular by far, followed by the Note II. You won't be seeing any competing product until you reach the HTC One and Motorola's Droid Razr, taking spot eight and nine, respectively. That's an overwhelmingly one-sided win for Samsung, regardless of how you look at it.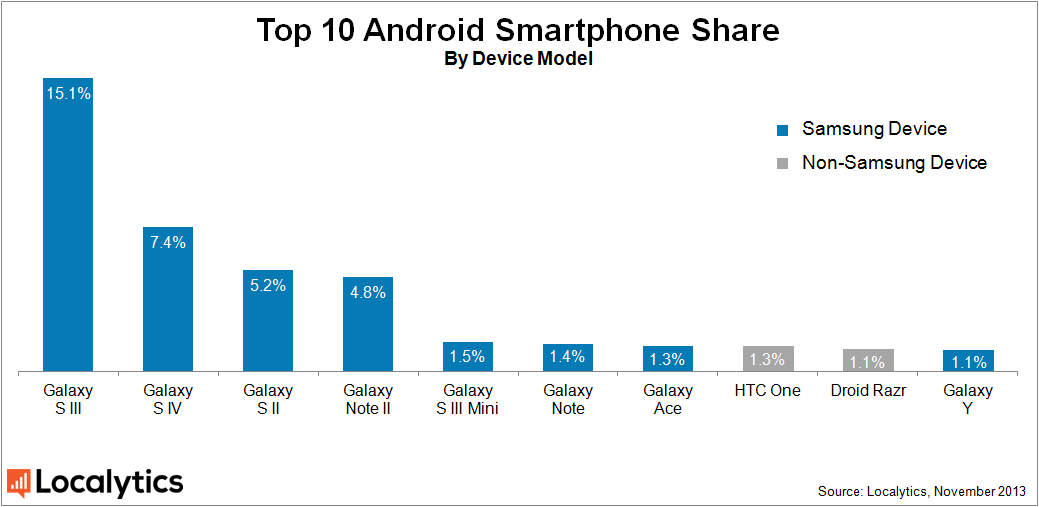 Looking at the tablet market, at first, it would seem like Samsung is doing somewhat worse, in comparison. A closer examination, however, reveals that while the manufacturer has 'only' five tablets in the top ten of the most popular slabs out there, these account for over half of all tablets, or 53%.
Though Samsung's win is indisputable on this front as well, it's worth pointing out that the super low-cost, but high value tabs from Google (Nexus 7) and Amazon (Kindle Fire HD 7) are cropping up, and shaping to be Samsung's main competitors in the months to come.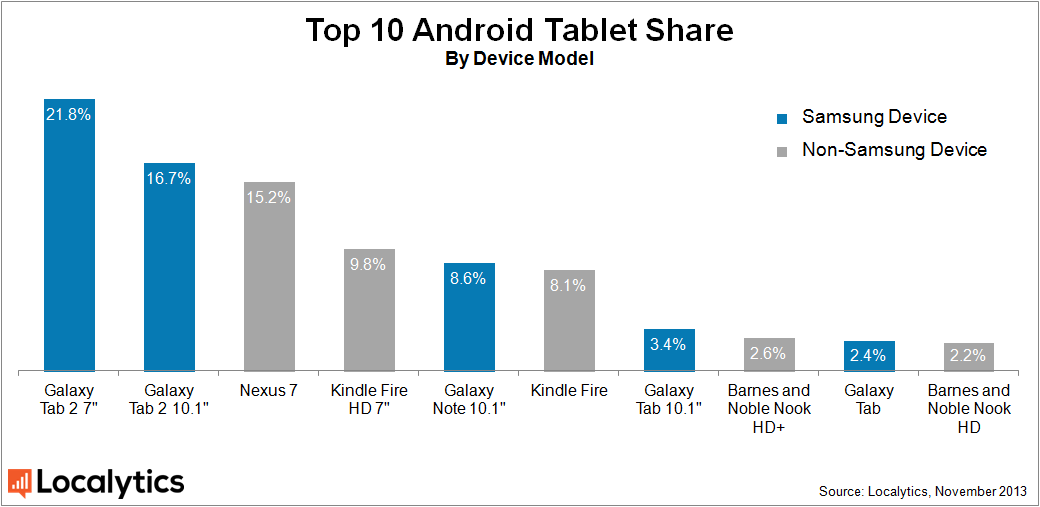 You and us both can say whatever we want to say about Sammy and its products, but as far as the general populace is concerned, Samsung is where it's at right now. At least when talking Android. And you can bet that it'll be a long while until somebody gets even close to narrowing such a massive advantage.