Gear S4 may come with a blood pressure monitor, Samsung patent reveals
12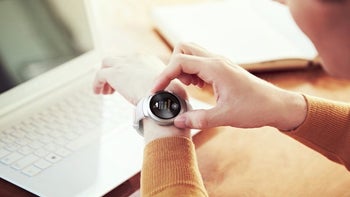 Apple has made a big fuss out of the health-tracking options that its Watch wearable reveals, and with a good reason. The healthcare sector is a $3 trillion industry, so even a tiny fraction of it holds huge revenue potential. The Watch is even engaged in one of the
largest heart studies
, thanks to its position as the world's most popular wearable, and Apple has big plans to outfit it with more functions in the future.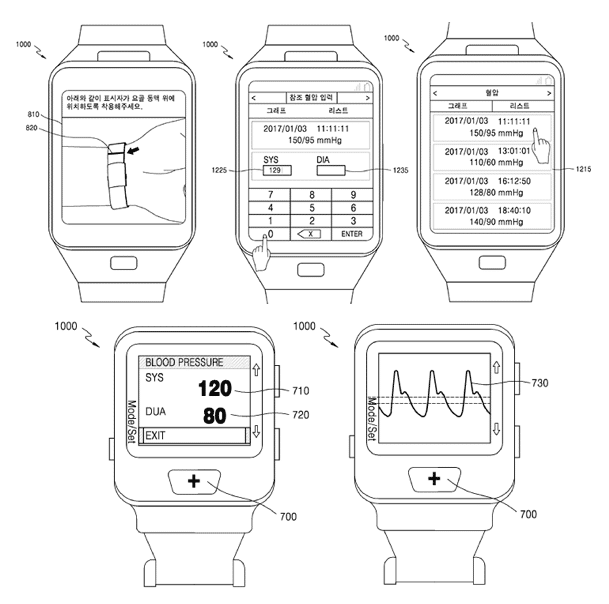 What's been eluding most smartwatch and fitness tracker makers, however, is the ability to measure, store and monitor a vital that is arguably even more important than your heart rate - your blood pressure. Everyone does heart rates, and Samsung has had a pulse meter embedded in its phones since the days of the
Galaxy S5
, but nobody can yet do blood pressure, unless attached to a 3rd party cuff, as you can see in
our roundup
. Well, Samsung's latest patent might be about to change that.
The smartwatch depicted there is even smaller than the Omron HeartGuide, the only fitness tracker/watch so far that would take blood pressure measurements on its own, and comes in a much smaller footprint than the usual monitors, yet it still has to be inflated. The one that Samsung has patented relies on a completely different principle - still with light beams, like the heart rate sensors, and measuring their scattered patterns, but returning your actual blood pressure readings via different decoding algorithms.
This would be the best of both worlds - using existing technology and sensors, but rolling out two functions instead of one in the
Gear S4
, or whatever generation Samsung readies this patent for. Needless to say, if this ever sees the light of day, it will be a complete healthcare breakthrough, as it might be able to scan your blood pressure on a continuous basis, and alert you or your doctor as needed, when things get out of whack.