19% of Apple buyers are very interested in purchasing the HomePod smart speaker
20
It shouldn't be a surprise that consumers who typically purchase Apple devices are more interested than the general public in buying Apple's newest product, the HomePod smart speaker. Among 2,000 Apple buyers, 19% are very interested in purchasing the smart speaker
which was unveiled at WWDC earlier this month
. 13% of the general public said that they were very interested in the product.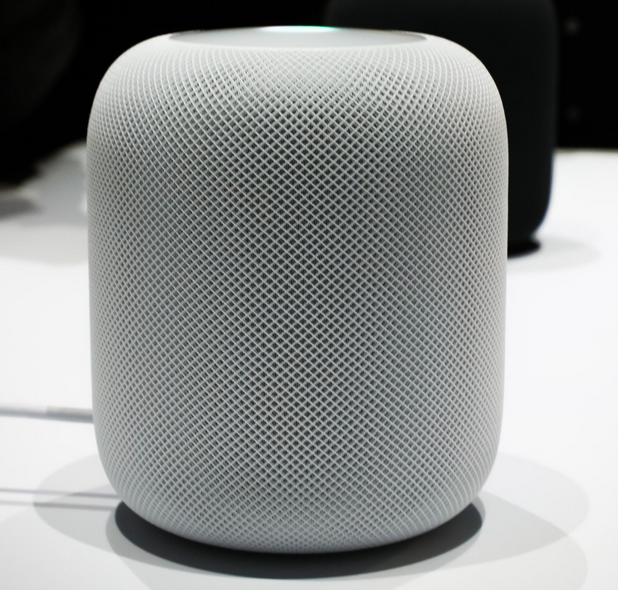 Apple's HomePod smart speaker will launch in December
With a head start and the advantage of creating the category, Amazon's Echo and Dot are the numbers one and two favorite smart speakers according to the survey. The pair are followed by the already launched Google Home and the yet-to launch HomePod. Amazon's smart speakers feature the Alexa personal assistant, while Google Assistant is found on Google Home. The Apple HomePod will feature Siri. Other similar devices expected this year are the Harman Kardon Invoke,
comprised of a premium Harman Kardon speaker and the Cortana personal assistant
, and a version of the product devised by Samsung. The latter is expected to include AI assistant Bixby.
Apple will apparently be able to get its loyal followers to purchase the HomePod despite a price that is roughly double the price of the Echo ($349 vs. $175). The survey indicated that price is the most important feature when consumers shop for a smart speaker, followed by brand. The smart speakers are designed to answer questions and handle certain tasks thanks to the personal assistants on board; these tasks can include anything from getting the weather, sports scores, and stock prices to turning smart appliances on and off. They also can play music from certain streaming apps. Apple has integrated the HomePod with Apple Music as it will apparently market the product heavily as an in-home music player with premium speakers attached.
As for the huge discrepancy in pricing, Apple CEO Tim Cook said yesterday that when the Apple iPod and Apple iPhone were both introduced, there were many who thought that their high prices would keep buyers away. "We have a pretty good track record of giving people something that they may not have known that they wanted," Apple's CEO stated.
"If you remember when the iPod was introduced, a lot of people said, "Why would anybody pay $399 for an MP3 player?" And when iPhone was announced, it was, "Is anybody gonna pay"—whatever it was at that time—"for an iPhone?" The iPad went through the same thing. We have a pretty good track record of giving people something that they may not have known that they wanted."-Tim Cook, CEO, Apple
The Apple HomePod will be launched in December, in time to grab sales during the holiday shopping season.
source:
9to5Mac
,
Bloomberg
Recommended Stories