Samsung has plans to bring mid-range devices with flagship features to India
14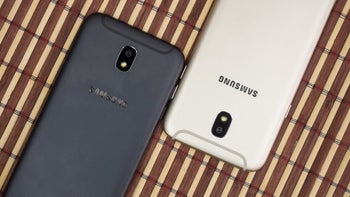 With the likes of
Xiaomi
, Honor, and many others all offering devices in India with high-end features and relatively low prices, it's certainly not a surprise to see Samsung struggling slightly in the market despite its dominant position. In light of this, the company's President and CEO, DJ Koh, has revealed that it has a new strategy for the market that should help fend off the competition.
Admitting that the competition has "got tough" in recent times, DJ Koh revealed that
Samsung
would be revamping most of its mid-range lineup over the remaining months of 2018 in the lead up to the festive season. Rather than focusing on iterative upgrades, though, he confirmed that the new offerings would bring "flagship features and functionalities" to the segment which will alter the course of the mid-range smartphone market in India altogether and will presumably help drive the brand's sales over the coming months. In addition to this, the company is also hoping that its ability to offer a wide range of devices covering every possible segment will help maintain its position in the market.

Outside of the smartphone segment, Samsung is looking into creating an ecosystem of devices, with its current focus being multiple smart devices for millennials, according to DJ Koh. However, he did stress that the company isn't bothered about sales numbers for now. Instead, their initial hope is to create a bond with their loyal customers and partners in the market.

Overall, Samsung's revamped strategy has been a long time coming with the increased pressure it has been facing in the market. However, with its most recent mid-range smartphones proving to be extremely popular in the country – the Galaxy J6 and Galaxy J8 have already sold over two million units – it seems the company's new strategy is starting to pay off.