Samsung looking to coat smartphone cases with "diamond material". Will the Galaxy S5 use this technology?
14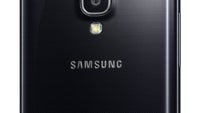 In an article published today, Korean website ET News is discussing the future of Samsung's smartphones, throwing in one very interesting piece of info (alongside other rumors that we've already presented). Read on to find out what this is about, while keeping in mind that everything is unconfirmed, unofficial info.
It seems that Samsung's R&D department is currently testing a "diamond metal surface treatment technology." Diamond-like material is coated onto a smartphone's metal case, making it more resistant to scratches and deformation.
It's not clear if Samsung will have this technology ready in time for the
Galaxy S5
to benefit from it. However, if it will, don't expect the S5 to look anything like this $31,000
diamond-encrusted BlackBerry Q10
. ET News reports that Samsung is obtaining diamond-like material by exposing carbon to high temperature and high pressure (this is how synthetic diamonds are being made); the material is then turned into liquid or powder, and can be applied to metal surfaces. Samsung is currently looking at ways to apply the material using nanotechnology, hence the diamond coating shouldn't be visible to the naked eye.
This sounds similar to what LG has done for its
G Flex
(although nothing related to diamond-like material is used here): the smartphone's rear case is capable of self-healing after you scratch it.
The rest of the ET News article deals with other features that the Galaxy S5 may have, including a 16MP rear camera, 64-bit processor, and fingerprint recognition. It's also reiterating the rumor about that
20MP camera sensor
that Samsung could introduce in the second half of 2014 (so the Galaxy Note 4 may use it).
source:
ET News
,
Wikipedia